Randy Kopesky Field of Bands 2023 is in the works
We have the date
When:
Date Saturday, September 16, 2023
12 Noon until 8:00pm
Wayward Boyz Klub
Westside

Girls Night Out

Arch Allies
Ticket prices have stayed the same
Tickets:
Adults: $20 in advance,
$30 day of show
Kids 12 and under: Free
And tickets are available to purchase now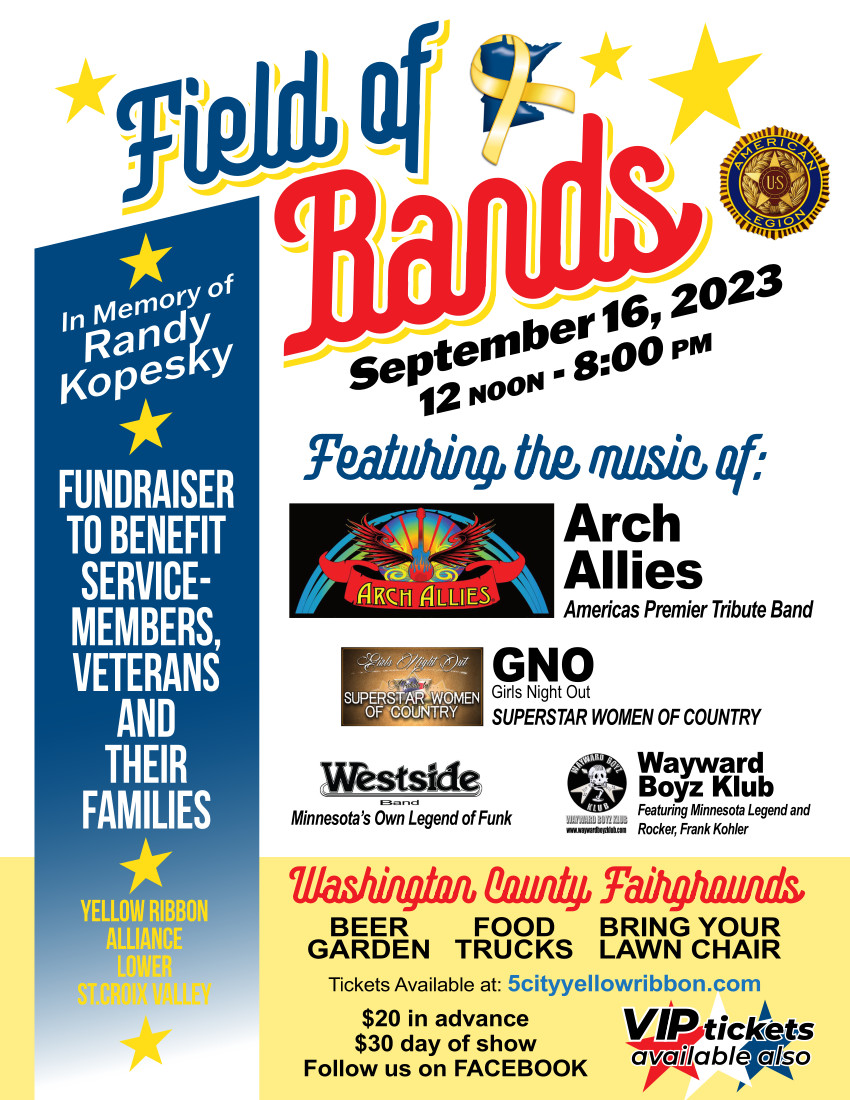 We need volunteers for the 2023 event.
You can click the SignUp Genius button to go directly to sign up.

Last year's event was our best yet, and 2023 will be even bigger.
Keep our heroes in mind.