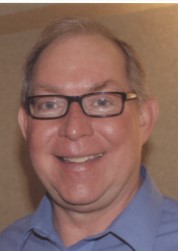 Age 65 of Lakeland Shores.
Proud Husband, Father & Grandfather passed away suddenly on November 3, 2019.
Randy was known for his smile and the way he was able to light up a room. As a graduate of Eden Prairie High School in 1973, he was a standout football player. He continued his education at Minnesota State University-Moorhead with a bachelor's degree in Criminal Justice and Sociology. Randy then went on to receive his MBA and MMA from Metropolitan State University. He worked at Arrowhead Juvenile Correction Facility in Duluth and as a Parole Officer in Cook County. He retired as a Probation Officer with Washington County with 30 years of experience in the field. He was a former mayor and current city council member for the city of Lakeland Shores. He served as the president of the Yellow Ribbon Alliance of Lower St. Croix Valley and Washington County Yellow Ribbon Alliance. Aside from work and volunteering, Randy was a family man. He enjoyed boating, bonfires, camping, snowmobiling, hunting and farming with his wife and kids by his side. He loved football and tailgating for games, but most of all, he loved attending his kids' games and cheering them on from the sidelines. Cribbage, board games, polka music, storytelling and playing the harmonica are just few of the many things, for which he will be remembered.
Randy is preceded in death by his parents, Les and Sylvia.
He is survived by his wife of 34 years, Regina; children, Patrick (Elizabeth), Allison (Nathan) Rahman; grandchildren, Jayden (9), Elliana (1 month), Reid (2), Afton (2 months); brother, Wayne (Sherry); extended Viska and Kopesky families of Minnesota and the Hardy family of Iowa.
Visitation 3-7:30 p.m. Thursday, November 7th at St. Francis of Assisi Catholic Church, 16770 13th St. S, Lake St. Croix Beach. Celebration of Life Mass at 10:30 a.m. Friday, November 8th at St. Francis of Assisi Catholic Church with visitation one hour prior to service. Interment at St. Patrick's of Cedar in Churdan, Iowa. In lieu of flowers, memorials preferred to the family.
Visitation
Thursday, November 7, 2019, 3:00 PM to 7:30 PM
Friday, November 8, 2019, 9:30 AM to 10:30 AM
St. Francis of Assisi Catholic Church (Lake St. Croix Beach)
Celebration of Life
Friday, November 8, 2019, 10:30 AM
St. Francis of Assisi Catholic Church (Lake St. Croix Beach)